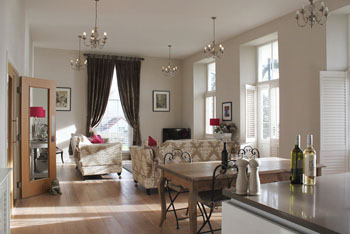 WELCOME
C.M. Baker Decorating started trading in 1981 and has completed a vast array of different projects, both commercial and industrial as well as working for private customers.
Chris Baker works alone within the company so that clients know they are getting the very best in courteous service, quality objectives and hands on workmanship.
I specialise in small projects to ensure a high quality and enduring finish.
Over the years I have tried to be friendly & cooperative with everyone that I have come into contact with, be they Surveyors at Historic Organisations or Private clients, be they wealthy, low incomed, elderly, infirm, all creeds & races or whoever they may be in society. Everyone should be treated with dignity and respect at all times.
'My knowledge and work labour side by side with each other
offering the ideal combination for the future.'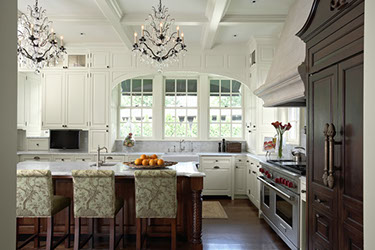 Right from the start I have tried to improve myself. I went to Shirecliffe College in Sheffield to learn Painting and Decorating at the age of 17, then went back again to learn Wood-Graining under Alan Cooper (one of the greats) in my late twenties. In 1992 I went to The National Design Academy in Nottingham to learn Paint Techniques and earned a Diploma for this type of work, then in 2002 attended West Dean College in Sussex to learn Gold Leaf work. In the same year took on a course with the late but very great Bill Holgate in Yorkshire, one of the finest Wood-grainers / Marbling experts in the world.
After this I acquired CSCS accreditation for Heritage Skills NVQ Level 3 and am now working towards Level 2, when time will permit.
As you will see within the Paintwood section of the site I have worked in and on 33 Historic House country estates, within the mansions and also the associated buildings, working with around 15 Surveyors at the peak of my time in this field a few years ago. I now mainly do the one thing I call my vocation in life: carrying out works on old and worn kitchens (Paintwood), especially historic. I bring them back to their former glory but bring them forward in colour and painted finishes. I work for all manner of people and try to help all clients to suit their budgets with skill and exacting determination. Terraced, Semis, Rural properties, it does not matter to me.
I will continue to help clients wherever and whenever I can, if you would like a quote for anything on this site please do contact me, but please note that I am usually booking at least three months in advance. Thank you for reading and connecting to my site.
CHRIS BAKER @ C.M. BAKER LTD.
Providing Interior Decoration and Decorative Painting Services in Derbyshire, Yorkshire, West / East Midlands and beyond.
Tel:- 07984 070617 or 0114 230 6828
Hallam Chase, Sandygate, Sheffield, South Yorkshire, S10 5SW • Company Reg. No.: 5954771